Youth are actively involved across the country, serving the poor in their communities. Some highlights from the year include:
In London, Ontario, the St. Louise de Marillac Youth Conference spent a day in early November in the "Last Post" area of the Woodland Cemetery in London where impoverished soldiers are buried. The youth cleaned the grave sites of the soldiers in preparation for Remembrance Day as a way to honour and thank those who sacrificed so much and died destitute and without the means for a decent burial.
In and around Calgary, Alberta, there is lots of activity around youth in high schools and parishes. Bishop McNally High School Conference serves 500 – 600 of Calgary's homeless in the downtown core every Sunday, with youth volunteers from across the city. While the – Our Lady of the Snows Youth Conference experienced poverty first hand through "Take the Plunge" where they spent the day doing workshops and experienced the poverty on the streets of Calgary.
The Archangels Youth Conference in the Kitchener-Waterloo, Ontario once again lead the "Pencil Case Project", collecting new and used school supplies in July for SSVP conferences around the world.
Youth are involved across the country in many amazing activities. I encourage you to share information about them with me throughout the year at youth-jeunes@ssvp.ca.
Sophia Mutuc, National Youth Rep
---
The National Youth Committee, working with the National Education/Formation Committee, is introducing a series of resources for conferences and councils to assist in the attraction, development and retention of youth and young adult members. As the rule book states, every conference has a requirement to work towards finding youth and young adult members. These resources are to help conferences to do that.
As part of this plan, the following resources are available:
The Youth Advisor
A guide for council presidents on how to find a youth advisor and approach them on starting a conference (available here);
The Youth Handbook:
For any questions on these resources, please contact the National Youth Rep at youth-jeunes@ssvp.ca.
EMMANUEL BAILLY BURSARY
The Emmanuel Bailly Scholarship is an initiative of the National Council of Canada of the SSVP. It was created to reward young Vincentians who are combining studies and volunteer work. In addition to attending school and often working part time, young Vincentians find time and energy to help the less privileged of their community.  The National Council of Canada wishes to reward them for their exceptional contribution, by offering a bursary of one thousand dollars ($1,000.00) in Canadian currency and a merit certificate.
The scholarship is awarded to a Vincentian student who clearly stood out during the year.  The bursary is to help the recipient pursue his/her studies and fulfill professional ambitions.
For information and application, please download the PDF document: APPLICATION
Our Recipients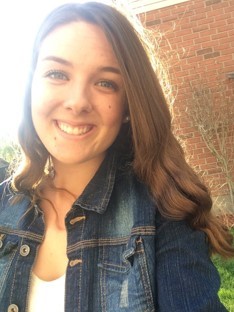 2021 VICTORIA GOLDSACK
Hello everyone,
My name is Victoria Goldsack, and I am so humbled to be this year's recipient of the Emmanuel Bailly Scholarship. I am from London Ontario, and I have been a member of the Saint Louise de Marillac youth conference since September 2013. My favorite part of being involved with this organization is the diverse opportunities to serve our brothers and sisters in need-both in charitable and social justice-based lenses. As we continue to face the uncertainties of COVID-19 and the global pandemic, it has been a privilege to witness and work alongside an adaptable and resilient community that continues to put the needs of the most vulnerable at the forefront of their ministry.
After completing my first degree in Catholic studies for teachers and family studies at Western University, I am now on to my next adventure in Cardiff, Wales. I am pursuing my dream of becoming a secondary religion teacher at Cardiff Metropolitan University. As a future educator, I look forward to fostering the growth and potential of the next generation of learners and advocating for their voices to be heard. I hope that my experiences abroad will serve as an opportunity to spark new and creative ideas to bring back home to Canada. I look forward to working with youth and the Saint Vincent De Paul Society for many years to come.
Thank you again for selecting me for this wonderful recognition.
2020 JENNA GOLDSACK
Jenna has been volunteering with our group, St. Vincent de Paul Youth Conference for 4 years and is currently one of our Co-Presidents. Jenna's leadership roles consist of chairing our Executive meetings, running events in the community such as, L'Arche Community Living, our SSVP Thrift Store, McGarrell Long Term Care, Annual Youth Training sessions and, most importantly, role modeling for the younger members of our group. 
Her accomplishments besides her involvement in our society is numerous. She is competitive in sports and excels with vocals, theatre and creating new events in her local parish. Working with the less fortunate is a big part of her focus and social justice issues in our city and globally.
Jenna has presented on numerous SSVP meetings – workshops on our ecological footprint, child labour, ethical work environment, fair living wage in the Fast Fashion industry. She is conscientious of the injustices and treatment of those marginalized and will participate in many events related to making changes to enable sustainability, love and respect. 
Jenna is an outstanding person with so many gifts, skills and talents to offer. Our team is truly honoured that she has chosen the Society of St. Vincent de Paul Youth Conference to be part of her volunteering and community outreach. 
Lil Mulder, Youth Advisor, St. Louise de Marillac Youth Conference, London, ON
2020 LOUISE FOURNIER
I have known Louise Fournier for a number of years in my capacity as the President of the St. Bernadette's St. Vincent de Paul Society. Louise has contributed to our society in many ways. She regularly organizes the pantry which ensures other volunteers can easily pick up hampers. She often participates in shopping and even the odd financial call. She also spends a week in December preparing the Christmas hampers to be handed out. Whenever there is a task, she is always here to lend a helping hand. 
Louise has several strengths to offer SSVP. She is always humble and inspires us to see the best in everyone. For example, while on a financial call, her respectful choice of words helped put the client at ease and helped them not feel judged. She is very organized and can easily handle any task given to her.
Her fresh young ideas and fantastic bargain shopping skills have been a huge contribution to our society. Throughout the years she has become more and more involved with the Society and, as well as becoming an inspiring leader, I have witnessed her grow spiritually. I've seen her grow into an exemplary young adult with so much potential to share with everyone and we are blessed to have her in our group.
Jessica Parsons, President, St. Bernadette SSVP, Alberta
2018 – ANDREA WAN
Over the last several years I have been blessed to know and to learn from many Vincentians.  Andrea Wan has been the youngest of these and she has made the largest impact. 
I first met Andrea when she attended an Edmonton Central Council meeting and delivered a presentation on her recent trip to Tuktoyaktuk, NWT.  She was 15 years old at the time and had been working with her mother Linda, doing Vincentian work for three years in Leduc, just south of Edmonton.  Andrea established a working and supportive relationship with Sister Fay Trombley at the Catholic Mission in Tuktoyaktuk. She spent the next four summers working with over 100 children and young adults in the Arctic.*
As the SSVP North of 60 Project started to take shape, Andrea was there to inform council of what was acceptable to ship and how best to introduce new ideas to those living in need in Arctic Canada.
Andrea has contributed to our Society at the conference level, and at the central, regional and national council level.  Her dedication to serving has been exceptional. It is so good that this effort has been recognized in a way that will provide Andrea with the means to continue her education and her passion for helping others.
Peter Ouellette, Past President, Western Regional Council
* We invite you to read Andrea's article about her experience in Tuktoyaktuk, N.W.T., published in the Vincenpaul-Fall 2014, on pages 14-15.
2020 2016 – MAXIME LAVOIE
Maxime has been involved with the Society of Saint Vincent de Paul in Quebec City since 2014, when he joined the Conférence Marie-Guyart. He is currently the coordinator of the food cupboard "The Bread Table" in the Conference. Since he joined the Society, he has been involved in several student associations and in the student residences to assist his fellow students in providing both food and friendship.
Jean-Bernard Rousseau, Youth Counsellor for the Conférence Marie-Guyart, describes Maxime as follows: "In the model of Blessed Frederic Ozanam, who was a young student in the service of the poor, Maxime has chosen to be at the service of students who live in financial difficulties through his acts of charity, his service to others and his joyful presence. He is open to discovering and deepening his Vincentian spirituality."
Maxime is studying mathematics, computer science and finance at Laval University and he hopes to complete his master's degree in financial engineering. On reflecting what the Society means to Maxime, he wrote "To be a member of the Society is to give. No matter what we do, we must keep in mind that everyone is a human as much as we are. All feel the same fundamental needs, the same intrinsic feelings. If we want to help others, it is first and foremost by offering what they need: be it listening, food, love, it does not matter". These words echo the gift that Maxime brings to his Conference!
The National Council of Canada congratulates Maxime on being named the recipient of the Emmanuel Bailly Scholarship and wishes him the best with his studies.
2015 – RYAN KONNO
Ryan has been involved with the Society of Saint Vincent de Paul nearly his whole life with the desire to serve the poor passed on to him from his grandmother. As a child, he would assist in St. Ann's Conference in Penticton, British Columbia, with their pantry at his parish, where he would help to sort food and to package into hampers for delivery. As he grew older, he got involved with the Christmas hampers, assisting with food collections at the local schools, and making home deliveries to those in need.
"He enjoys helping people, especially those in need," said Rene Barone, President of St. Ann's Conference. "He always does this in a respectful manner. I realize that as a full time student, time commitments can restrict his activities, however I will vouch for his willingness to share his free time volunteering on behalf of the Society. I believe that Ryan's time with us has, and will continue to develop his awareness of the mental, physical, and spiritual needs of those we help."
Ryan has started in September at the University of Calgary where he is studying to obtain his Bachelor of Science degree for biochemistry. Once completed, he plans on attending medical school. "My time with the Society has taught me it is important to give back to the community and help people who are in need," said Ryan. "I believe being a doctor will be a good path. Being a doctor will allow me to practice the values that I have learned from the Society."
The National Council of Canada congratulates Ryan on being named this year's recipient of the Emmanuel Bailly Scholarship and wishes him the best with his studies.
2014 – GABRIELLE HARTE
Gabrielle has been active with St. Kevin's Conference in Val Caron, Ontario for five years. She participates as a youth member, helping out with BBQs, fund raising events, volunteering at the Elizabeth Centre (a home for the elderly), the Conference's annual meet & greet, and as a volunteer at Valley East Days. She has also attendedthe National Council's AGA in Ottawa in 2013 and two BAMs (Big Awesome Meeting's) with the Ontario Regional Council.
She is an honours graduate at Bishop Alexander Carter Catholic High School, including a Specialist High Skills Major in Information and Communications Technology, a high level Computer Visual and Graphics Program at the school. In September, Gabrielle entered first year at Sheridan College in Oakville in their Gaming Design Bachelor Program.
Gabrielle comes from a family that is active in the Society. The President of St. Kevin's Conference is her father, Rod Harte, while her mother, Maria Harte, is a Project Coordinator and assists the local Particular Council as a Youth Advisor. Gabrielle is one of six girls in the family, all of whom volunteer in some capacity with the Society.
Congratulations Gabrielle on being named the recipient of the Emmanuel Bailly Scholarship for 2014. Best of luck with your studies!
2013 – ADAM DOYLE
My name is Adam Doyle. I was born on August 10, 1995 in Halifax, Nova Scotia to Blair and Angela Doyle. I have two siblings, Aaron and Amanda. I have lived on the Dartmouth side my entire life, attending Portland Estates Elementary School, Ellenvale Junior High and finally Dartmouth High School from which I have just recently graduated. Next year, I will be studying engineering at SMU. Throughout my years of schooling, I have paddled for Senobe Aquatic Club down on Lake Banook, played rugby for the Dartmouth Spartans and attended mass regularly at St. Clements Parish. These are just a few of the many activities I've participated in over the years.
Due to my father's influence, I have spent much of my youth outdoors. Kayaking, hiking, canoeing and just camping in general have occupied a large portion of my time. Annually, we spend a week canoeing in the back country and running rapids. Another large factor in my life has been the church. After attending several Stubenville conferences and being a lector and altar server at St. Clements, I can legitimately say that I have contributed lots of time to the Church and don't plan on slowing down anytime soon. Each year, I help the Saint Vincent de Paul Society through our parish; delivering food to the less fortunate and spreading the joy of the season.
2012 – ADAM KEATING
On the feast of St. Vincent de Paul, September 27, 2012, an evening Eucharistic celebration was held at St. Theresa's Church for all members of the Society in the St. John's area. Fr. Bidgood and Fr. English from the parish celebrated mass for the group.
A social followed. Winner of the Emmanuel Bailly Scholarship for 2012, Adam Keating, was presented with his scholarship to the delight of his parents who also attended.
2011 – ADAM ROATH
The National Council of Canada is proud to introduce the recipient of the first Emmanuel Bailly Scholarship, presented during the Society's Annual General Assembly held in Victoria, BC. The $1,000 scholarship, along with a certificate offered to a young Vincentian, was financed thanks to Hotel 71, located in downtown Quebec City, and by a personal donation from Sister Penny Craig, National President.
The 2011 recipient is Brother Adam Roath, from Windsor, Ontario. Adam completed his studies at Holy Name High School and now wishes to study medicine while continuing to be involved in the Society. He stands out not only through his volunteer work within the Holy Name of Mary Conference, but also through solid family values and altruistic qualities. Unable to attend the AGA, Adam will receive his scholarship in the coming fall from the hands of Brother John Staley, Ontario Regional Council President, who indorsed his nomination.
Our warmest congratulations to Adam, who is a wonderful example to follow and is proof that there are up and coming members within the Society. We with him much success in his future projects.