The Society of Saint Vincent de Paul is a lay Catholic organization of charity whose mission is to live the Gospel message by serving Christ in the poor with love, respect, justice and joy.
The Society has a rich history in Canada and has shown a commitment to changing lives in our communities.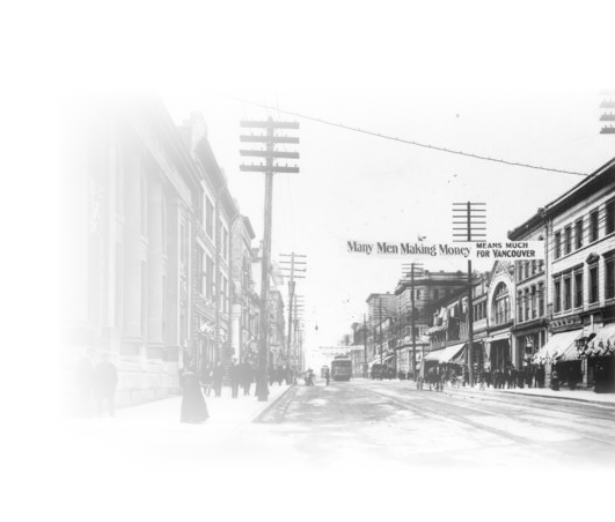 There is little information on the early activities of the Society of Saint Vincent de Paul in Vancouver that has survived the passage of time. We do know that as early as 1917 the Holy Rosary Conference regularly met every Sunday at 4pm. Vancouverites in the troubled time of WW1 were grateful for the existence of these early conferences.
After WW1 and during the 1920's three of the original conferences continued to meet regularly. Three new conferences were also meeting regularly by 1924. During the 1920's and 1930's the work of the Society in Vancouver continued to expand, unfortunately, the growth did not continue past 1936. Only 8 conferences were reporting for the Annual Report of 1939, and of those 8 only 2 of the original 5 founding Conferences remained active.
After 75 years of service and formation of the Society in BC, The Flying Squad (National Formation & Extension Team) made their appearance with the express 'commission' of extending the Society outside the Vancouver and Victoria areas. Seven new conferences were formed in the Archdiocese area, these being the first new conferences in Vancouver in 24 years. This prompted another visit of the Flying Squad in 1988 with delegates from Prince George attending along with Vancouver and Victoria. In March 1989, the BC Provincial Council was formed and continued to expand into the Fraser Valley, Kelowna and Kamloops to become a truly Provincial-wide council.
Today there are 53 active conferences with over 700 volunteers that support thousands of families annually across British Columbia and the Yukon.
President Vancouver Archdiocesan Central Council
President East-West Fraser Particular Council
President North Fraser Particular Council
President Okanagan Valley Particular Council
President Vancouver Particular Council
President Vancouver Island Particular Council
President Our Lady of Perpetual Help Isolated Conference
President Sacred Heart Isolated Conference
President St Francis of Assisi Isolated Conference
President St Peter's Isolated Conference
Church of the Resurrection, Fort St. John (Not aggregated)
Youth/Young Adult Representative
Formation (previously Education & Training)