For those who are in need of comfort and care
Every day across Canada, the Society of Saint Vincent de Paul volunteers extend a helping hand to people who are elderly, disabled, isolated or excluded — people who are oftentimes marginalized or left vulnerable by life's circumstances.
By joining our Partner in Hope Monthly Donor Program, you are helping to support individuals and families in communities across Canada regardless of where they live – in their home, on the street, in shelters, in hospital or in prison.
Our compassion knows no boundaries.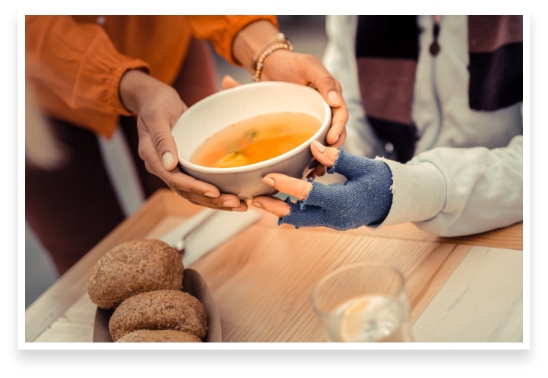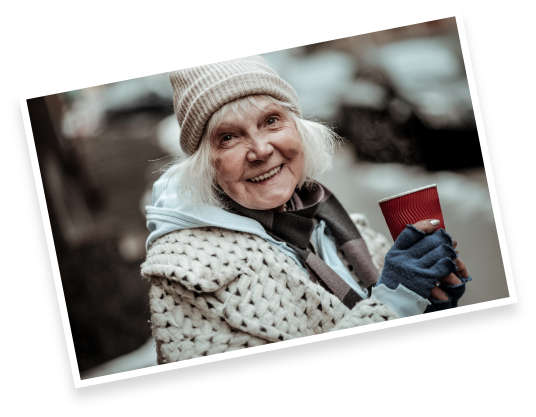 The True Value of Your Monthly Support​
Sometimes, there's no better way to understand the true value of your support until you see it laid out in real, everyday terms. What are those personal expenses that you incur throughout your day that once converted to a donation, can literally change someone else's life.
| Examples of Personal Expenses | | The Impact of Your Generous Investment |
| --- | --- | --- |
| | | |
| | | |
| | | |
How to Become a Partner in Hope
Confirm the amount of your monthly donation here.
Choose the project, service or community you'd like to support.
There is no step 3.
We take care of the rest!
Benefits of Becoming a Partner in Hope
Sign up today to become a Partner in Hope
Call us directly at 1-866-997-SSVP (1-866-997-7787) and we'll be more than happy to sign you up.